XpertHR Webinars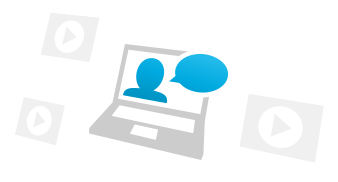 Register for our upcoming webinars or view on-demand webinars.
Wednesday, February 26, 2 p.m. ET
Presented by Valerie Morignat and Garry Mathiason
The new decade brings with it the immediate need for HR professionals to become informed and prepared for the critical role they will perform in successfully planning, developing, implementing and maintaining Artificial Intelligence-powered HR systems. By 2022, 78% of organizations will have adopted at least one AI-powered HR system with several more in development.
In this webinar, Dr. Valerie Morignat and Garry Mathiason will share key steps for legal compliance and responsible use of AI by HR departments. The program will help organizations harness AI powers with preparedness, adopt best practices and foster trustworthiness of AI-powered systems.
Valerie Morignat
Intelligent Story
Garry Mathiason
Littler
Wednesday, March 25, 2 p.m. ET
Presented by Peter Gillespie
As states continue to loosen restrictions on marijuana use, employers find themselves in relatively uncharted territory when it comes to enforcing workplace drug policies. Some employers have begun to question whether it's worth the effort, and have gone so far as to abandon pre-employment or random testing for marijuana use.
To help you better understand the concerns and be fully prepared, employment attorney Peter Gillespie of Laner Muchin will provide insights and best practices in this free 60-minute webinar.
Peter Gillespie
Laner Muchin